As his mother lays dying, Powell writes, in real-time, in the voice of a man seized by emotions previously unknown to him. Ordinary Magic breathes profound life into the crucial questions posed by works like Atul Gawande's Being Mortal – on how to live, die, and be there for others, meaningfully.
When time is running out, what does it mean to be a warrior? What does it mean to show up for those we love? Ordinary Magic is an inspiring true story of the resilience available to all of us, and a meditation on the power and practice of love.
Some people die without ever having really lived.
The end of the Camino: Inge reaches the famous cathedral in Santiago de Compostela.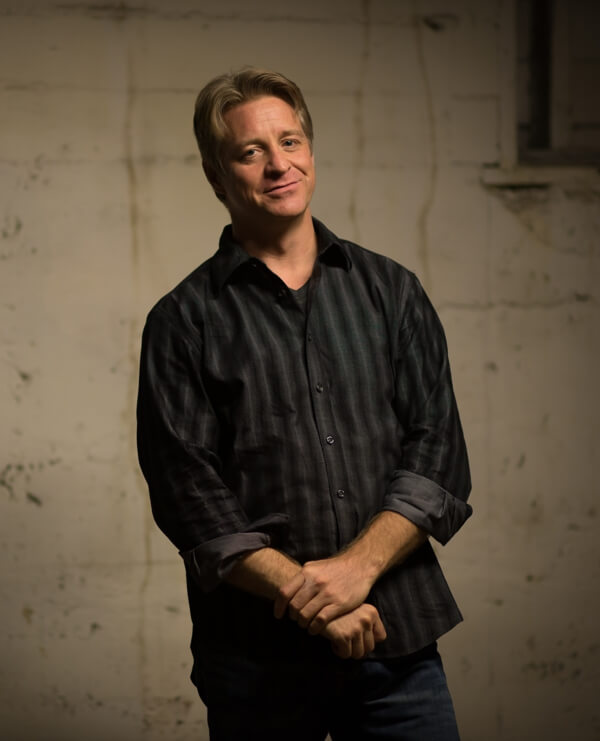 Cameron Powell is a writer, six-time startup entrepreneur, consultant and coach, a largely repentant lawyer, and a semi-pro karaokist. Once upon a time, as a young lawyer, he got to say "Your honor, I represent the United States." In early childhood pictures there is evidence of his mother committing lederhosen. He is a graduate of the University of Colorado at Boulder and Harvard Law School. A rugged indoorsman, he nevertheless spent the last five years skiing and hiking around Telluride and Boulder, Colorado, and he's now chosen to live in San Francisco.
THE MAKING OF A MOVING MEMOIR ON THE MOTHER-SON BOND.
Ordinary Magic covers a particularly dramatic period in my mother's life - and therefore my own. I had a sense, around the time we walked the Camino Francés, in 2011, that I was in the midst of a pretty big real-life story.
But, in truth, I didn't know where I was going, in life or the book. After working on the manuscript from early 2012 to late 2014, I ended up throwing out most of what I'd written. It was a different story then. Death changes things. Its manner changes things. Time heals nothing except through our changing interpretations. Ordinary Magic is my interpretation - the story of my mother that I choose.
Much of Ordinary Magic consists of a unique look at the mother-son relationship, in real-time -- from our memorable jaunt through Spain to what I call the last camino, both of which were recorded on our blog and little altered in the book. The result is an authentic document of what we went through at the time - unhindered by either the ravaging effects of memory or later, writerly alterations that attempt to "improve" the story while removing the honesty and immediacy of the original.
No, Magic has been carefully reconstructed from artifacts as they were at the time, from my three-page autobiography Memoirs of a Forgetful Boyhood (age 9) and my mother's own letters and short stories to the daily, real-time blogging - just as I wrote in my journal as my mother lay dying - that will live perhaps most enduringly in the reader's heart and imagination.
Are you ready to read the PROLOGUE? Or just get in the mood for Camino hilarity with the short film, "A Path With Heart"?